This is not going to be easy because Epcot is my favorite park. I love absolutely everything about it, so making a list of top 5 Epcot attractions was a bit complicated. It's as if all attractions were my favorite so there's no specific order for what you'll find here. Without any further ado, here's my top 5 Epcot attractions!
Soarin' Around the World
Is there anything more beautiful than gliding over the world? Probably not. And Soarin' Around the World actually gives us the chance to visit many parts of the globe and makes us feel we're there. We feel, smell, and hear all the details of these places we visit on this breathtaking flight. I don't want to spoil anything, but it's truly amazing! You should definitely consider taking a FP+ for this attraction because it gets quite crowded around noon and waiting times don't go any lower until the night. Soarin' is located in The Land pavilion, which is not near the park entrance, so calculate your time to get there.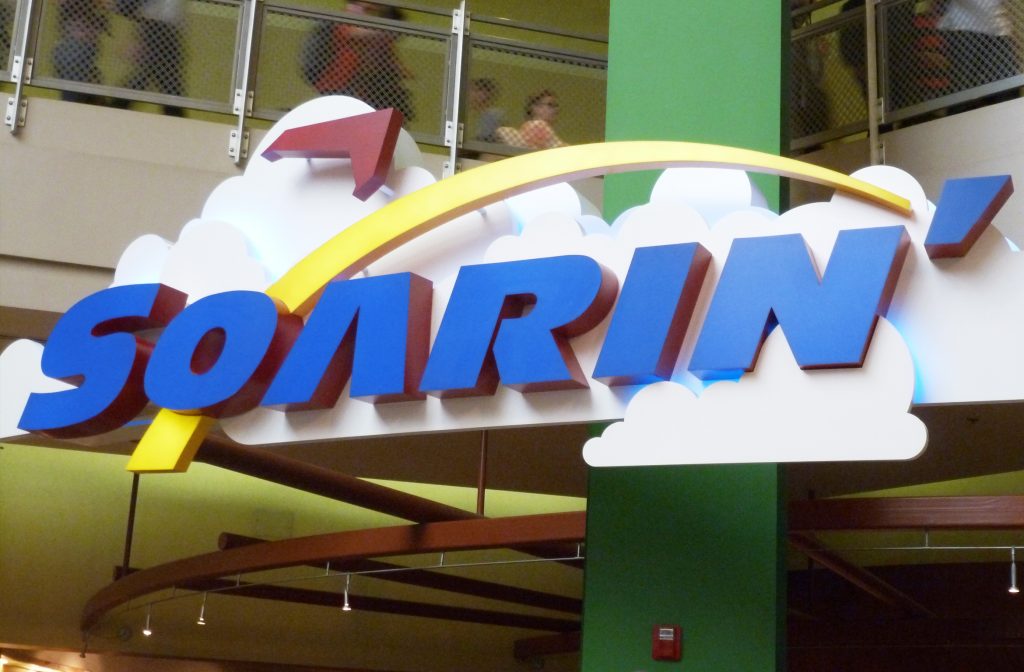 Test Track
I'm not a fan of cars (except for the movie) but Test Track makes you love them. You first access a room where you can design a simulated car and after that, you get to test it. This is the cool and thrilling part of the attraction: you go for a spin to try this vehicle at a really high speed. And I won't say anything else, except you'll want to repeat this ride many times! Piece of advice: get a FP+. I've never have trouble getting a Fast Pass for Test Track (old and new versions), buuuuut depending on the time of the year you visit Disney World, waiting times can be really high.
Frozen Ever After
The newest Epcot attraction = the highest waiting time. Definitely get a FP+ for this attraction because you don't want to miss it and you don't want to waste all day in line. Frozen Ever After is a boat ride (I like to see it as a mixture of Under the Sea – Journey of the Little Mermaid and Pirates of the Caribbean) that includes songs from the popular film, animatronics of the characters and some really thrilling parts in the ride. I left the attraction super happy and feeling like a kid (you should see my ride photo), so imagine those little girls and boys who loooooooove Anna and Elsa!
Mission Space
I feel Mission Space is in my top 5 Epcot attraction list because of the last refurbishment they did. Even though I liked the ride before, I feel now is better and I was able to enjoy it more 🙂 Mission Space allows you to do two different missions. The Orange Mission is a journey to Mars, quite intense and it includes spinning. It's been designed for those who seek truly thrilling rides and can put up with kind of intensity. In the Green Mission, you orbit the Earth in a less intense and spinning-free ride, but really fun! I wouldn't waste a FP+ on this ride because the waiting lines are usually not that high.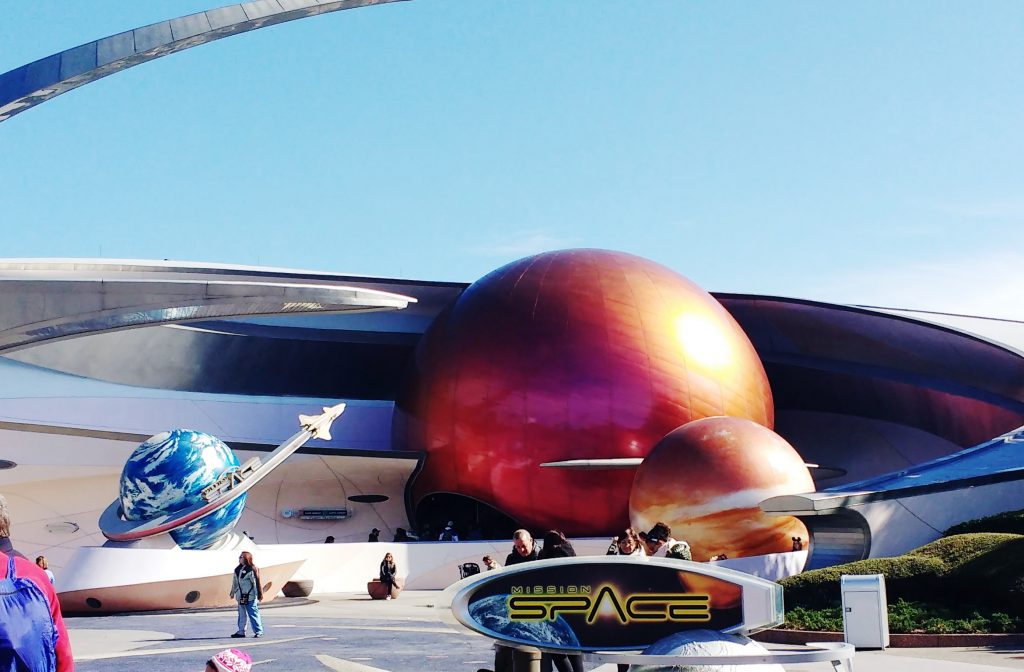 World Showcase
Technically, this is a subsection of Epcot, but it's my favorite part of the park. I've included World Showcase in the top 5 Epcot attractions because I love touring each country, the attractions that each pavilion offers, and tasting the food 🙂 I can spend hours just looking at all the details and enjoying the music performances. I strongly suggest visiting all the pavilions in depth at least once. Maybe it's not possible in just one day if you're visiting Future World as well, but make sure that you check Impressions de France, visit the Mexico Folk Art Gallery, attend a British Revolution concert, and shop at Kunstarbeit in Kristall and La Bottega Italiana.
What are your favorite attractions at Epcot?
Share them in the comments!