This year I tried the Park Hopper tickets for the first time ever. On all my trips to Disney World, I've always done one park = one day, with successful touring results. This time, the trip was shorter but it was also my boyfriend's first time at Disney World, which meant that he had to have at least a glimpse of the 4 parks! So with that in mind, I started planning 4 parks in 2 days, with as many attractions and rides as possible (or at least the ones I knew he was going to enjoy).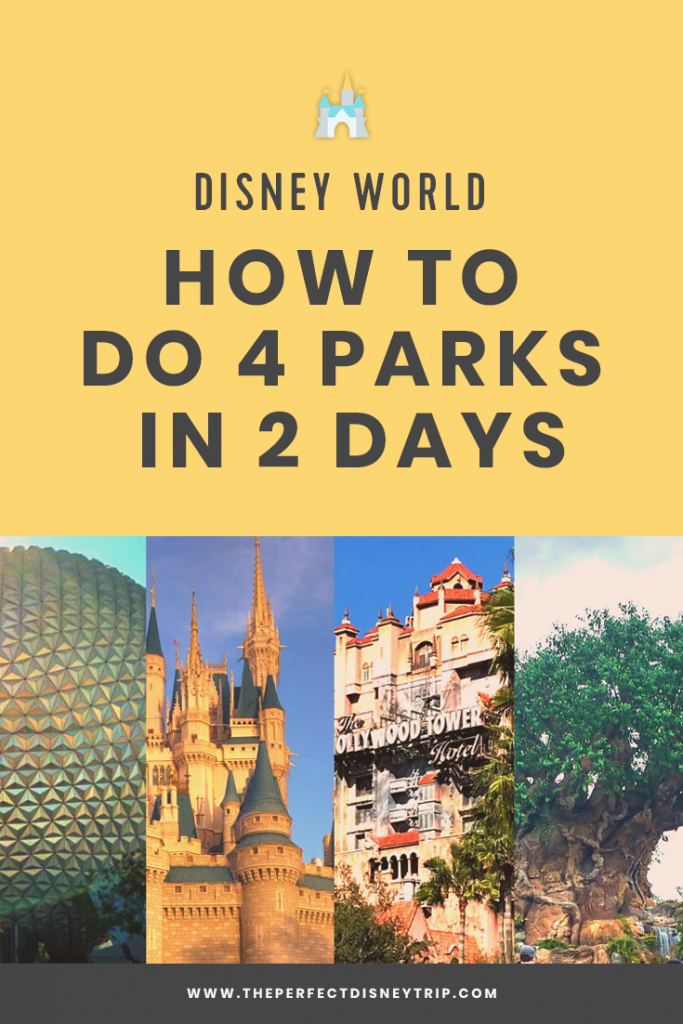 Remember that these are the steps that I took for the attractions my party was interested in, which may not necessarily be the ones you want to do. However, my planning gave great results and I strongly recommend it for any rides and attractions you're looking for 🙂
1. Research, research, research
Research starts with getting to know what YOU want to do in your trip. I can give you thousands of tips for the attractions I did, but it's all about you. Start by listing all the attractions that everyone at your party wants to do and prioritize them. In that way, you will know what is a must on your trip.
Then, look at the opening and closing times for each park on the days you are going to be at Disney World. This includes, of course, checking Extra Magic hours. I had 2 days, so I wrote down the information about each park on each of the days I was going.
Check which attractions will be closed by the time you arrive there.
I also checked all the attractions that had a FastPass+ option, and which ones belong to Tier 1 or Tier 2. I have a super cool and clear FastPass+ attraction and recommendation list, which you can see here and download for free.
2. Let the planning begin!
With the whole info on park hours, Extra Magic Hours, schedules and FastPass+ rides we wanted, I made a preliminary plan with Hollywood Studios and Animal Kingdom on different days so I could get FP+ for Flight of Passage and Slinky Dog Dash. IMPORTANT: remember that when you park hop, you still get 3 FP+ selection on one park before you can start making choices for another.
With the MyDisneyExperience app, I started looking for the FP+ selections I wanted for the days I was going to be at Disney World. With less than a month before my trip, I actually managed to get some cool FP+ selections:
I got Flight of Passage, Expedition Everest and Kilimanjaro Safaris from 9:15 am to 12:40 pm, all in the morning of day 2. Unfortunately, no Slinky Dog Dash – no matter how hard I tried, it never became available, Buuuuut, I did get Seven Dwarfs Mine Train at Magic Kingdom in the afternoon of day 1, which was awesome because I could rope drop Hollywood Studios that same day.
So, these are the FastPass+ selections I got: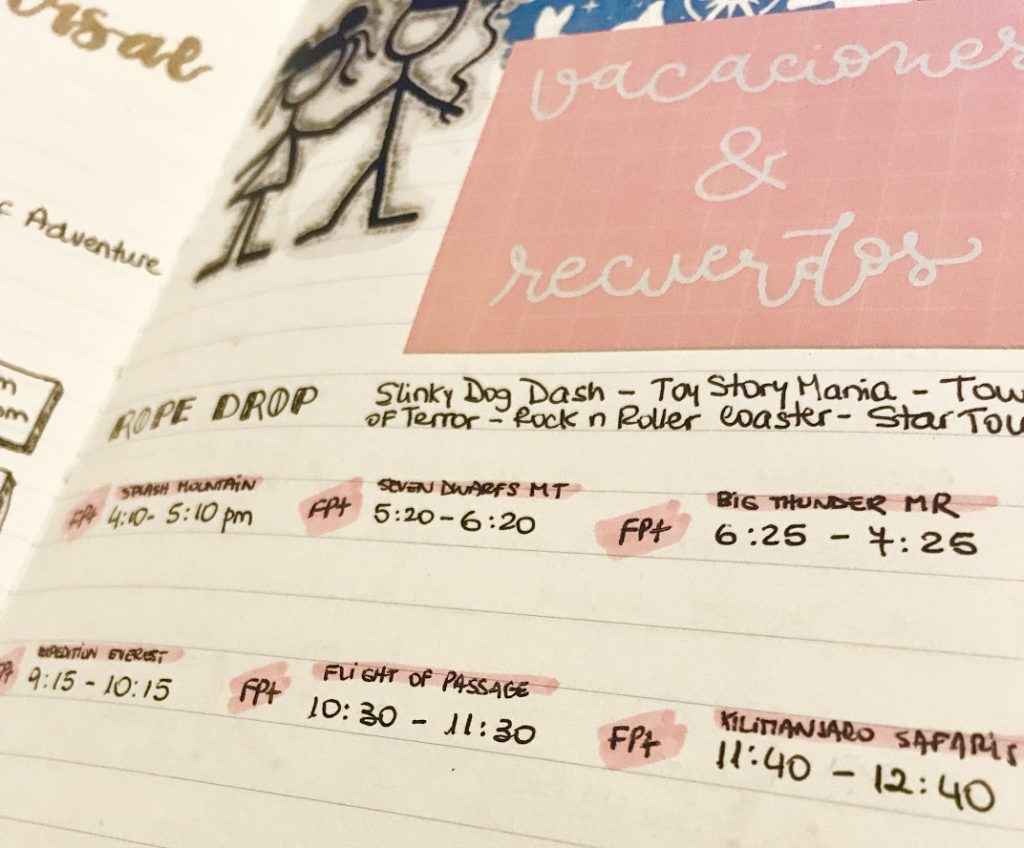 3. Go to the parks!
After making all the FP+ selections and listing all the attractions we wanted to do, we went to the parks:
DAY 1
Hollywood Studios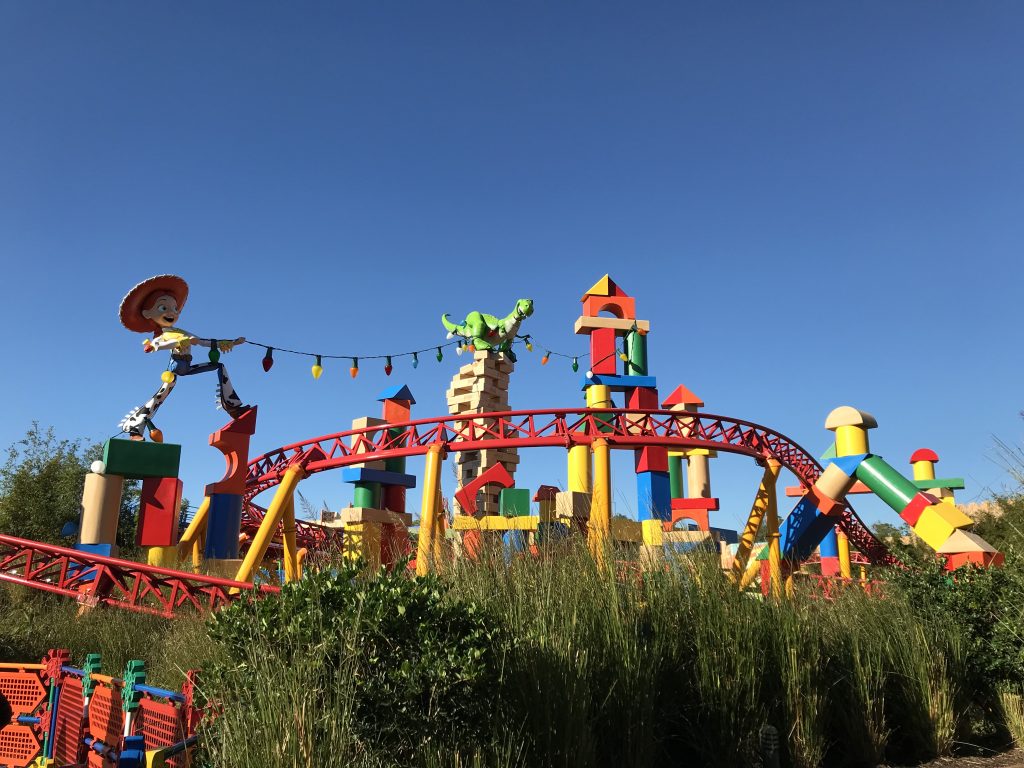 Slinky Dog Dash (9:30 am)
Toy Story Mania (11 am)
Tour An Incredible Celebration area
Star Tours (11:30 am – no queue for this one!)
A "Frozen" Celebration Sing-Along (12 pm)
Lunch at Rosie's All American Café (1 pm)
Rock n Roller Coaster (2 pm)
Tower of Terror
We skipped Tower of Terror because I hate elevators and my boyfriend had already done the attraction at Disneyland Paris. I'm not a huge fan of Hollywood Studios, to be 100% honest, so we focused on the attractions we definitely wanted to do.
After Rock n Roller Coaster, we walked all the way to the park's entrance through the Hollywood Boulevard and exited. Aaaaand, bus to Magic Kingdom at 14:25.
Magic Kingdom
Our first FP+ was at 4:10 pm and we got to MK at 2:40 pm, so after security, we took a few pictures at the entrance and visited the shops on Main Street. We also took some photos with the castle and after that, we started our attraction itinerary.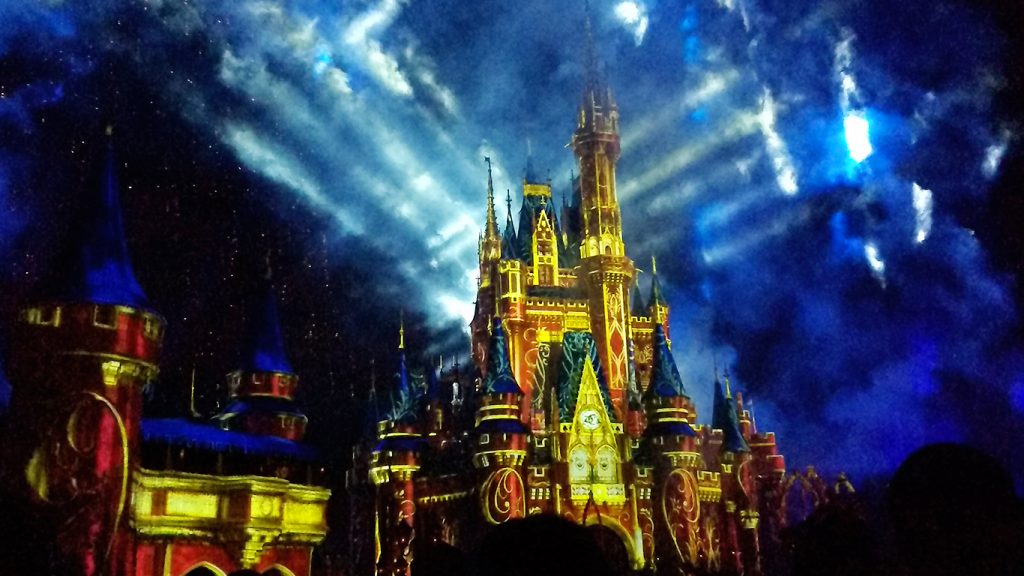 Pirates of the Caribbean
Festival of Fantasy Parade
Mickey's PhilarMagic
Splash Mountain (FP+)
Walked around Frontierland and headed to Tomorrowland
Monsters Inc. Laugh Floor
Tomorrowland Transit Authority PeopleMover
Seven Dwarfs Mine Train (FP+)
Walked around Fantasyland and headed to Frontierland again
Big Thunder Mountain Railroad (FP+)
Ate a churro at Liberty Square
Haunted Mansion (4th FP+ choice)
Happily Ever After from Main Street
I don't do Space Mountain (I don't like it, and my boyfriend is not a huuuuge fan of roller coasters) and we had already done it's a small world in Paris. We never got a FP+ for Peter Pan's Flight, and we weren't going to wait that long.
DAY 2
Animal Kingdom
Expedition Everest (FP+)
Quick breakfast at Creatures Comfort
Flight of Passage (FP+)
Tour of Pandora
Festival of the Lion King
Shopping at Discovery Island
Caught the Hakuna Matana Time Dance Party
Kilimanjaro Safaris (FP+)
I believe Na'vi River Journey is overrated. I did it on my previous trip and fortunately, I had managed to grab a FP+ for it that time, otherwise, I would've hated myself for queuing more than 2 hours just for a boat ride. After Kilimanjaro Safaris, we exited the park at 12:40 pm but the bus to Epcot took ages to arrive, so we got to the second park after an hour.
Epcot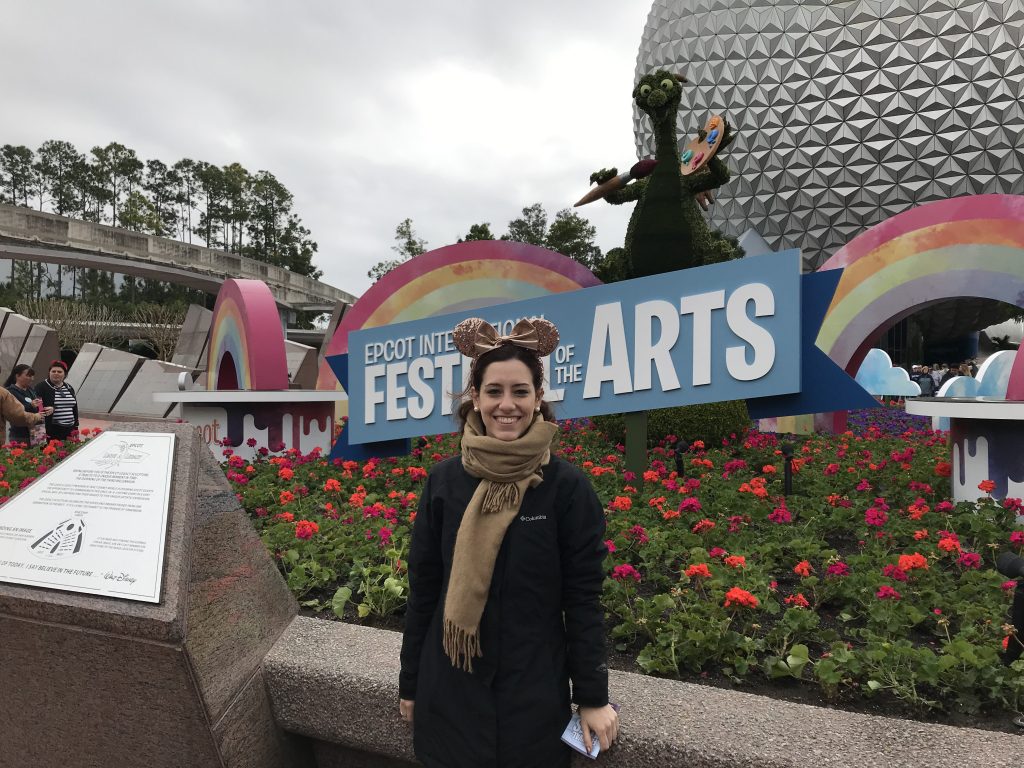 We took some pictures at the entrance, especially because it was my first time at Epcot's Festival of the Arts. We looked at some of the amazing artwork that was exhibited and available to buy, as well as the Living Statues and chalk art on the floor. After that, we walked directly to World Showcase and did a quick tour of all the countries. We stopped in Germany to have some quick lunch and we continued until we reached Canada. We moved to Future World West to redeem our Soarin' FastPass+. IMPORTANT: you usually get FP+ choices for Epcot on the same day, except for Frozen Ever After, it's quite rare to grab one of those.
Soarin' (4th FP+ – I got a Soarin' FP+ the minute I sat on the safari vehicle in Animal Kingdom)
Journey Into Imagination with Figment
Mission Space
Test Track (5th FP+)
Paint Brush Churros at Taste Track
Spaceship Earth (6th FP+)
World Showcase again
Early dinner in Italy
Broadway on Stage
Frozen Ever After (we just queued for this one, no FP+ available)
More walking around World Showcase
IllumiNations
Was it a successful experience?
I have to tell you that I didn't think we were going to do 4 parks in 2 days, but I was wrong! Look at how many attractions we covered! And the important part here is that I never felt we were running. If you feel you're rushing everything, then you aren't enjoying the parks. And how can you prevent rushing?
Plan ahead
Use the MyDisneyExperience app to check waiting times
Manage to grab some of the important FastPass+ selections
Do all of these things and I'm sure you will be able to do 4 parks in 2 days!
Do you think you will use any of these tips? Have you ever park hopped before? Leave your comments below!