Disney World is expensive and food can make it even more. Is there anything you can do to cut down some of the costs of the trip? Actually, there is! And the key is on your meals. On this post I'll show how to save money on food at Disney World.
If you follow these steps you can enjoy some wonderful Disney World meals without being stingy or becoming broke in the middle of your vacations. It's easy and it doesn't require more work in your planning.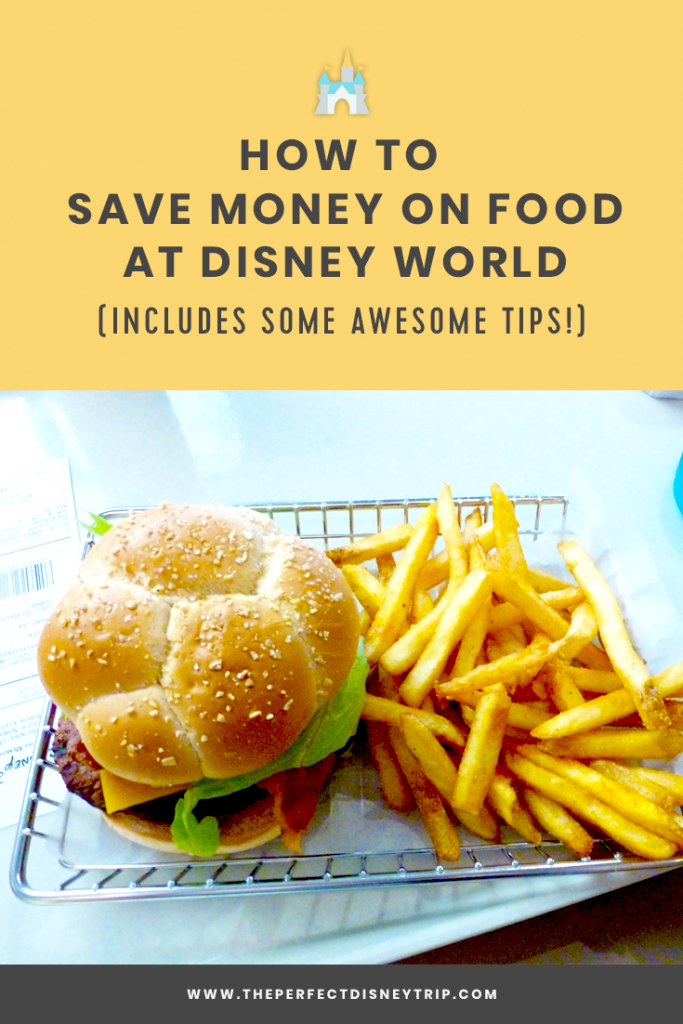 DON'T GET THE DINING PLAN
I know everyone says that the Dining Plan saves you time and money. Well, not necessarily. The Quick Service Dining Plan is around 55USD per guest per night (10+ years old) and it includes 2 Quick Service Meals, 2 Snacks, and the Refillable Mug. This price (and it's just for the basic dining plan) is sometimes ridiculous for kids and some adults. Not to mention that the most expensive Dining Plans are sort of too much. You may use that money to extend your stay or get an extra day at the parks. Just think about it…
Although some people prefer pre-paying for their meals, sometimes you don't eat as much as the plan offers you, so you end up wasting a lot of money. I'd only suggest taking a Dining Plan if it's free, of course!
BUY THE REFILLABLE MUG
It's basically an order. This has to be one of the most intelligent moves from Disney because they charge you 18USD for the refillable mug and you can use it as many times as you want for breakfast, lunch, dinner, or at any time of the day. At any resort! I know you can't you use it at the parks, but you're still saving a lot of money because, by the end of your first day, you will have used the mug for more than its value. Of course, you can take your mug to the parks and fill it with water. But as I have said on a previous post, I don't like tap water, so I take bottled water to the parks, for which I pay practically nothing. Aaaaand, this takes me to my next point.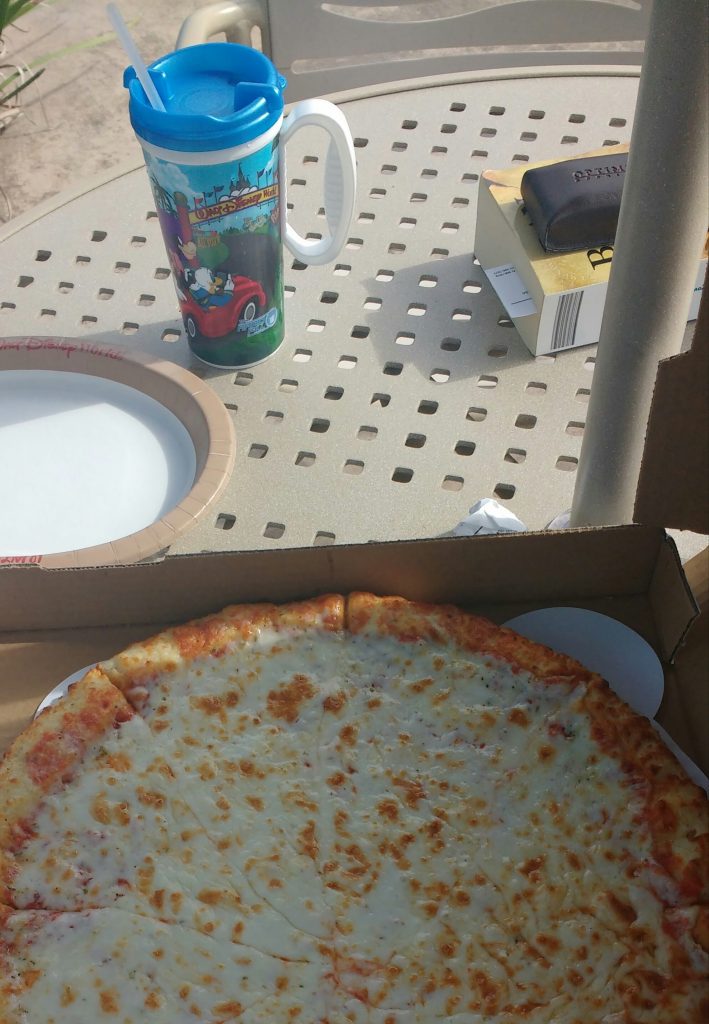 ORDER FROM THE KIDS' MENU
Here's my secret. I've been doing this since my first trip and it works like a charm. If you order from the Kids' Menu you get a reasonable size meal with a bunch of snacks and a drink. I always have breakfast at the resort because it's much more comfortable for me and my party, so I order breakfast from the Kids' Menu. This includes 2 snacks (I usually go with some apple slices or baby carrots) and a choice of Dasani water, a small low-fat milk or apple juice. Obviously, I go for the bottle of water or apple juice, which I then take to the parks. I've realized that I pay half of what I would from an adult's serving, I get to finish my breakfast, and I get lots of snacks and water to take to the parks.
I know this might not work for big eaters, but you should know that it's a possibility. If you're on the Dining Plan, you can't order from the Kids' Menu, but if you're not, nobody will tell you anything. Remember that you can also order from the Kids' Menu at the parks and that entitles you to bottled water as well 🙂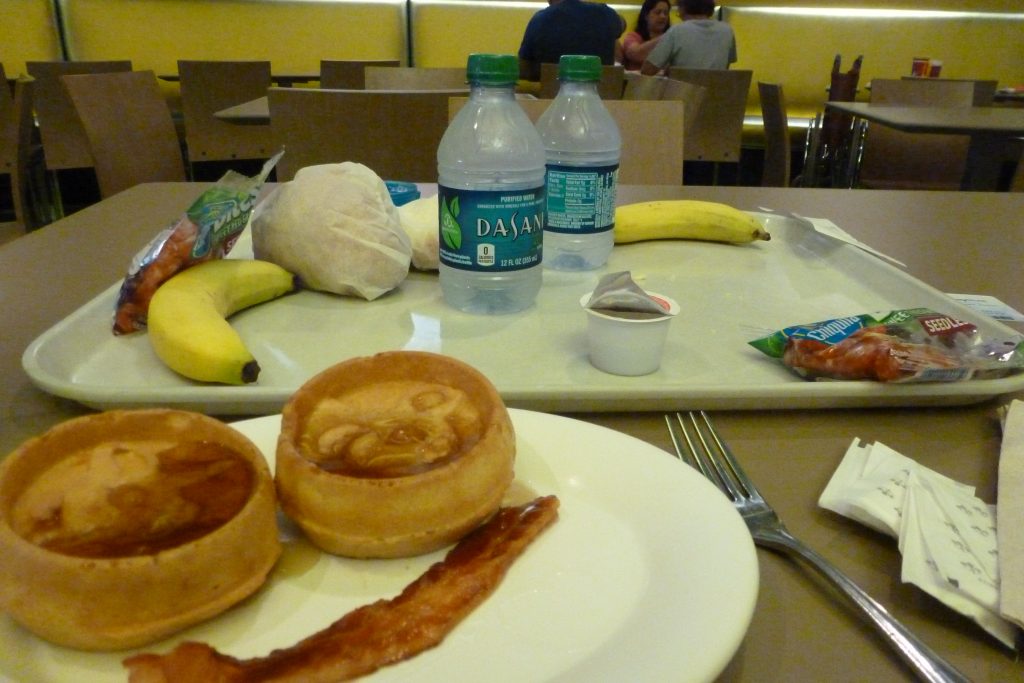 MAKE GOOD USE OF THE REFILLABLE MUG
This is a spin-off of the two previous points (and quite obvious at this stage), buuuut it's just to be clear. If you want to know how to save money on food at Disney World, a key strategy is to use the refillable mug as much as possible. At breakfast, have some tea or coffee from the fountain stations. For lunch and dinner, if you dine at the hotel (which I do to save money and go straight to bed after a long day), drink sodas or the delicious lemonade that it's available at most resorts from the fountain stations. Where can you find the stations? In the center of your resort's food court and at some other locations in the hotel. For example, at Disney's Art of Animation Resort, you have a station next to The Drop Off Pool Bar (at the Big Blue Pool).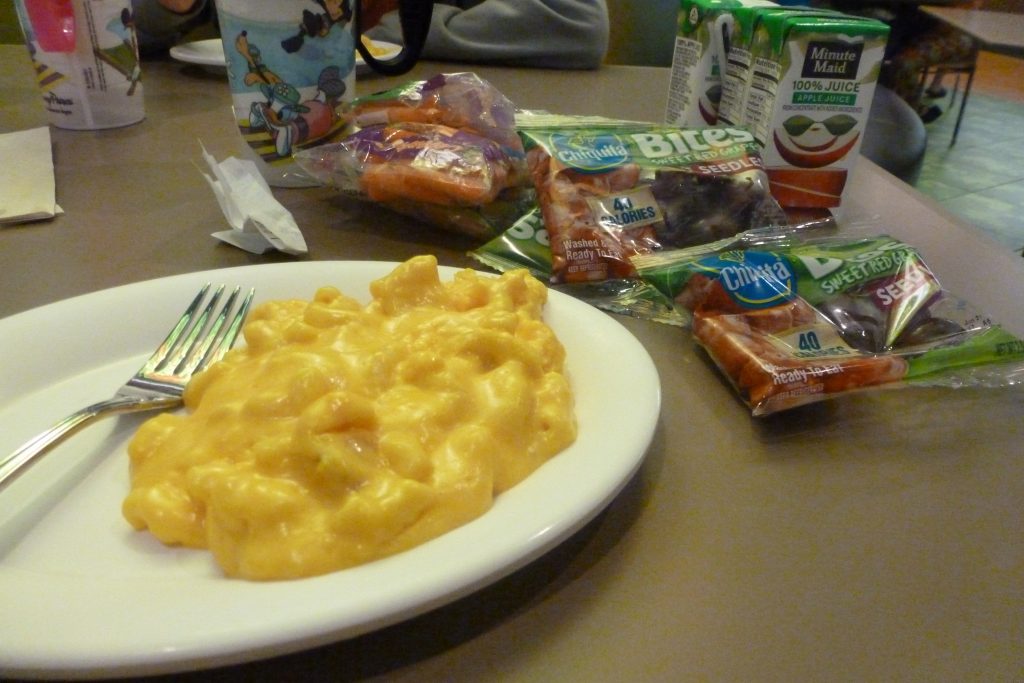 Do you have any tips to save money on food? Share in the comments!