I don't think I've ever written an article reacting to some Disney news, but well… there's always a first. I feel a bit sad, but basically, I just have so many questions about the decisions that Disney is taking because I feel the Disney magic is slowly vanishing or shifting into something else. Changes are not always bad, but after a year of so many changes, one starts to wonder if eliminating services and perks is the right move.
Disney's Magical Express
A lot of people, including myself, are still digesting Disney World's latest news: Disney's Magical Express will no longer provide service as of Jan. 1, 2022. The announcement was part of a series of updates of what's coming to Disney World in light of its 50th anniversary this year. According to Disney "vacationers have more options to choose from than ever for transportation, including ride-share services that save time and offer more flexibility to go where they want, when they want." But is it really like that?
After the news broke, many users of Disney's Magical Express were not happy about this. Why? Well, DME is a complimentary transportation service to and from Orlando International Airport. If you stayed at a Disney Resort hotel, this magical bus took you to your hotel for free. Many people actually choose to stay at a Disney Resort hotel for this very reason, which allows them to save money on renting a car and paying for parking. It is definitely a convenient service, not only for U.S. citizens but most importantly, for international travelers (like myself) who arrive at the airport and don't have to worry about transportation because everything is settled. Also, DME accommodates wheelchairs, whereas many shared car rides like Uber or Lyft don't.
Note: I've used DME on my last two trips and after a 10-hour flight, getting on that bus was the perfect way to feel the Disney magic from the very beginning 🙂
Many argue that the decision of eliminating DME is related to the upcoming Brightline train station in Disney Springs that will connect with Orlando International Airport. In November 2020, Brightline announced that they'd partnered with Walt Disney World Resort "to construct a train station at Disney Springs, the popular shopping, dining and entertainment complex.  The Brightline station is intended to provide a convenient travel option between Walt Disney World Resort and Brightline stations at Orlando International Airport (OIA), Miami, Fort Lauderdale and West Palm Beach and planned stations in Aventura, Boca Raton and Port Miami." The station is expected to be ready in 2022 when we won't have the DME anymore.
So here is where all my questions appear. Although the train sounds like a fine idea, will it actually be convenient? If you stay at a Disney Resort hotel, will the train ride be complimentary? What happens when you arrive at Disney Springs from the airport? How do you go to your hotel? Will you still have to take an Uber? Or will people be able to board the Disney buses to hotels with all their baggage? Not likely… In my opinion, it doesn't make much sense unless Disney provides a service between Springs and your Resort hotel, which would be the same as DME. Since there isn't any new information on this train project, all I have is unanswered questions.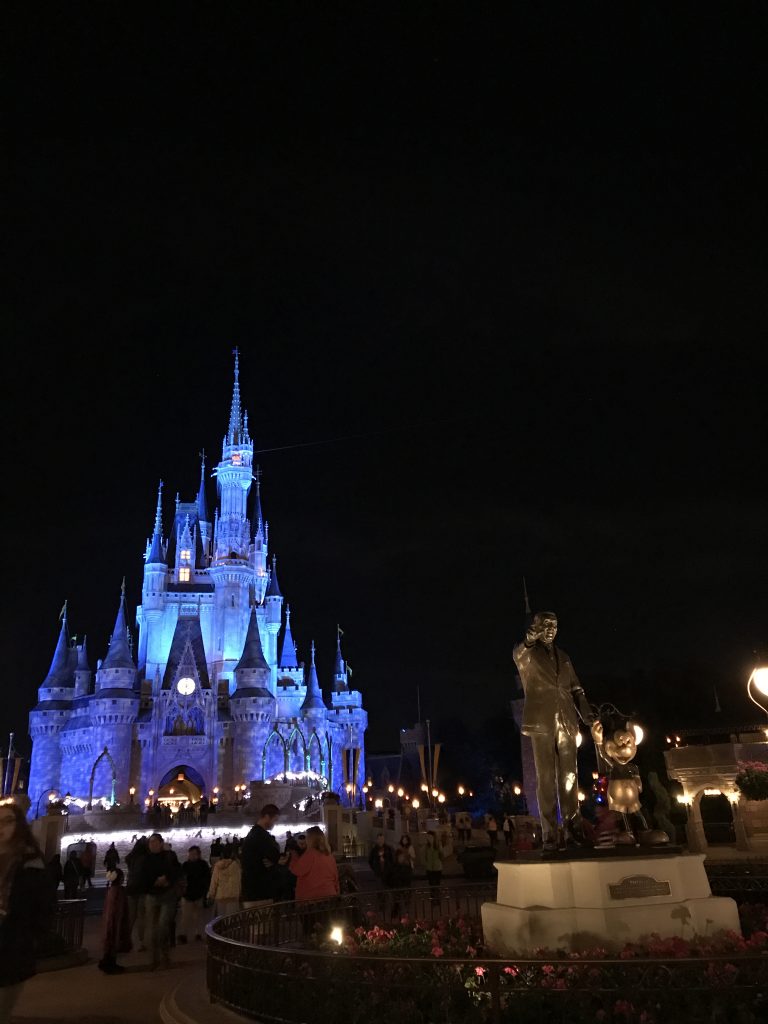 Extra Magic Hours
Together with the announcement of Disney's Magical Express, Disney also confirmed that Extra Magic Hours are not returning to Walt Disney World for the time being. Extra Magic Hours were another perk for Disney Resort guests, who on selected days had up to 2 extra hours inside parks prior to opening or closing hours. However, Disney is introducing some sort of replacement: Early Theme Park Entry. This will allow Disney Resort Guests to access parks 30 minutes prior to their opening hours, every day. Disney has stated that this new system will allow them to have better control of crowds. You will need a park ticket and a park pass reservation to use the EarlyTheme Park Ticket.
Aaaaand, I have to ask… is 30 minutes enough? Will it really be an efficient way to distribute guests evenly among the 4 parks? Extra Hours was a great advantage to enjoy more rides and extend your day at the parks. I will definitely miss that! At least Disney is somehow replacing Extra Magic Hours and that's good.
Magic Bands
Disney also eliminated complimentary Magic Bands for Disney Resort guests this year. Now you will have to buy one if you'd like to have magic around your wrist, wear one from a previous visit (with some technical limitations apparently) or ask for a Key to the Magic card at the front desk. These perks that Disney is taking away makes you think if they actually want people to stay in their hotels. And I have questions again: will people actually choose Disney hotels now? What will happen in 2022 when Disney's Magical Express is gone? Will people still want to stay on property if there are no perks? The only thing still there is complimentary transportation to the parks, and will that be enough? I still haven't made up my mind and it will all depend on my budget.
And if you combine this with what is going on at the parks: Cast Members layoffs, shows that are gone, no fireworks, and hardly any entertainment… you only have rides and beautiful parks. I know that we are going through some rough times, but wouldn't it be wise to keep the little things that make people choose Disney over the competition? That is, in my humble opinion and experience, what makes any Disney trip so magical and perfect. I have hope that there's something good coming for Disney World's 50th anniversary that doesn't include spending more money. I'm really looking forward to new announcements and ways in which Disney can surprise us!
If you're feeling the same or if you think differenty, I'd love to hear from you in the comments 🙂