Not sure what Disney Springs offers? Don't worry, it offers so.many.things that is sometimes impossible to know everything you can do there. Buuuuuut, fear not! Here comes a list of 10 places to visit, shop and dine at this incredible Disney World complex.
Shop at World of Disney
If you visit Disney Springs, you must shop at World of Disney. This is the largest Disney shop in the world where you will find EVERYTHING! From apparel, accessories, Mickey Ears and home décor to toys, pins, plush, souvenirs and so much more. I have a great time when I visit World of Disney, even if I don't buy anything, it's still an awesome experience.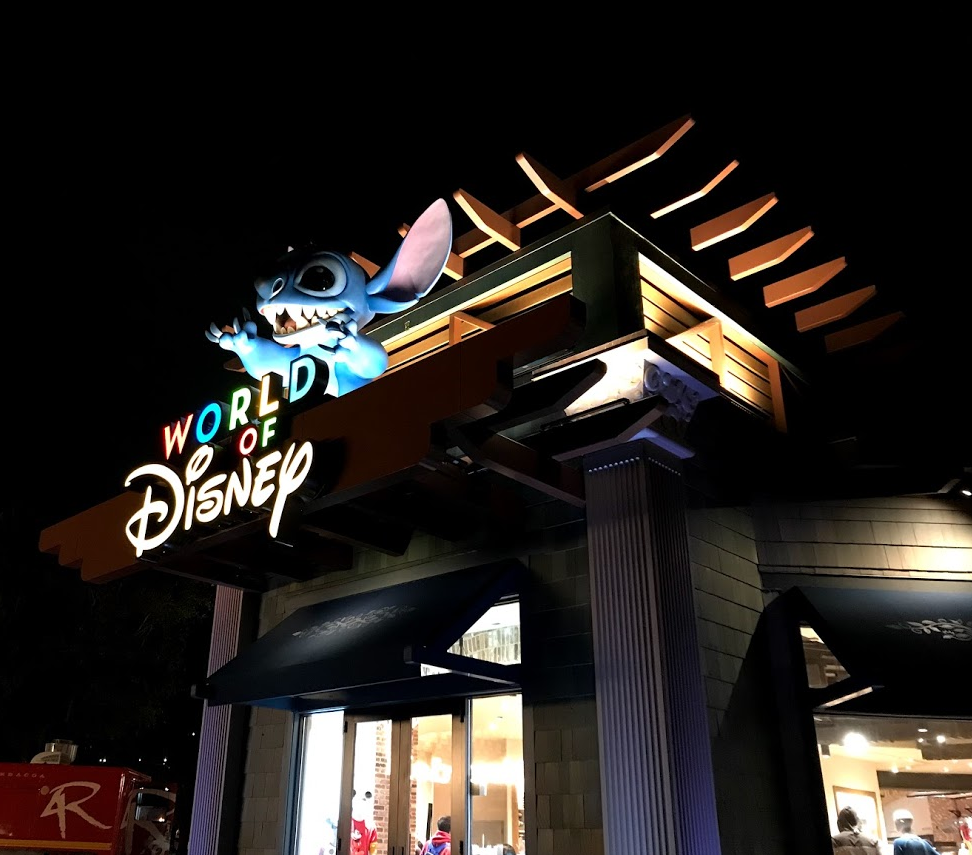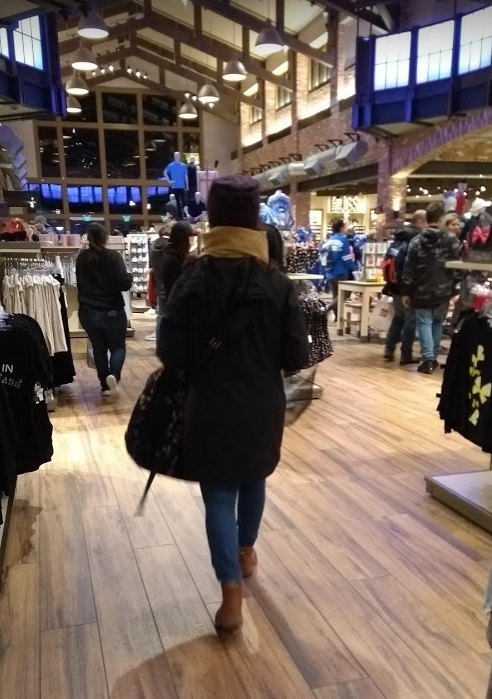 Catch a film at AMC Movies
Maybe you are having an extended stay at Disney and you want to find new activities, or maybe Frozen 2 comes out out soon. Whichever is the case, you have to visit AMC Movies. This dine-in theatre will take the dinner and the movies to new heights, where you will be able to enjoy seat-side gourmet meals at this state-of-the-art theater!
Become a basketball player at the NBA Experience
For all basketball fans out there (myself included!), this is a new experience that Disney has brought to us. You can feel the NBA with 13 unique games and activities that will turn you into a real player 😉 Test you drilling and dribbling abilities, advance in your journey until you reach the championshio stage. Unfortunately, you have to buy a ticket to access the NBA Exprerience, which sell at $34 plus tax (ages 10 and up).
Listen to live music at Raglan Road
Think of some delicious dishes and drinks that you can enjoy while listening to talented musicians and dance performers. This is what Raglan Road offers to those who visits them at Disney Springs. Also, this Irish pub offers some special events during the weekends and reservations can be made up to 180 prior to your visit 🙂 For more information, check out the official Disney website.
Have dinner at Planet Hollywood
An all-time classic at Disney Springs, Planet Hollywood is one of the best choices to have dinner with your whole family. Their menu includes innovative American cuisine, live entertainment and rare Hollywood memorabilia create a dazzling scene. Clearly, a must-do at Disney Springs 🙂
Discover the Coca-Cola Store
Are you a fan of this popular drink? Well, then this is *the* perfect place for you at DIsney Springs. The Coca-Cola Store is based on a 1920s bottling plant and it offers branded gear that goes from T-shirts, mugs and phone cases, to iconic souvenirs. In addition, you can meet the Coca-Cola Polar Bear on the second level of the store or enjoy a cold drink on the rooftop.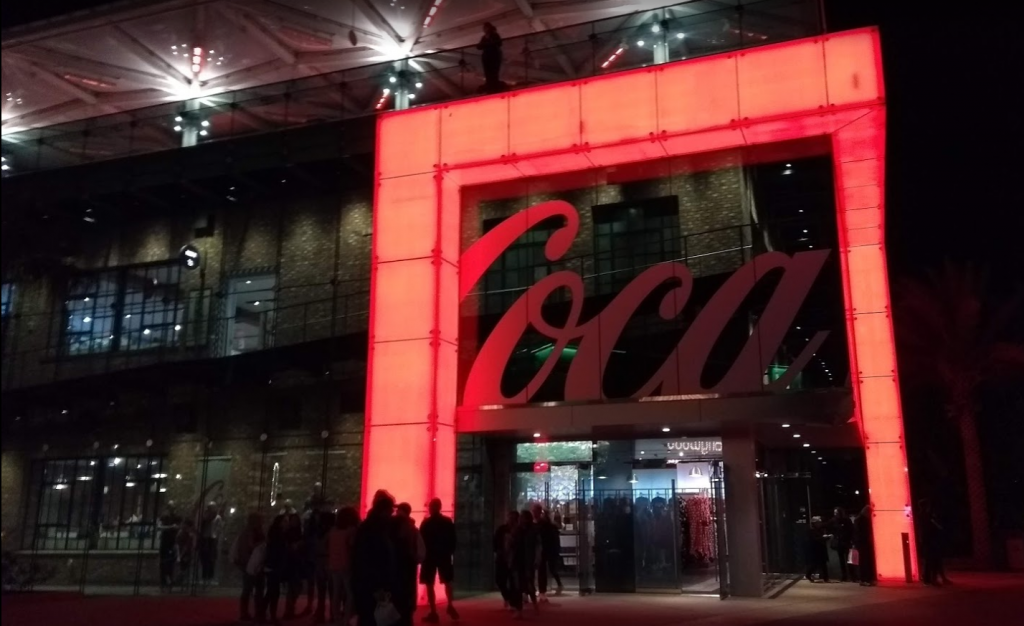 Dress your best at DisneyStyle
Oh.my.god! DisneyStyle is just the best and most fashionable shop at Disney Springs. I discovered it last year and fell in love with it immediately. They have from T-shirts, sweatshirts and unique apparel to handbags, hats, headbands, socks, seasonal items and other accessories. And they are all SUPER TRENDY 😉 I think I got a couple of items from this shop on my last visit.
Play at the LEGO® Store
Whether you take your child or take your inner child, the LEGO® Store is one of the most fascinating places at Disney Springs to be super creative and have tons of fun. Explore the store and get to know the collectible play sets inspired by some of your favorite Disney films and characters. Don't forget to have a look at the amazing Disney figures made of LEGO® bricks which are outside the store.
Soar on the Aerophile
Is there anything else to say? You get to fly for 8 minutes on this tethered helium balloon, which has been handpainted. YES! Handpainted! An experience you will never forget but in order to get on, you will have to buy a ticket. For ages 3 to 9, tickets cost $15 and for ages 10 and older $20. For more information on the Aerophile, check Disney's official website.
Have lunch at The BOATHOUSE ®
I just love sea food, and all the dishes at The BOATHOUSE ® are just incredible. Mouthwatering. But if you are not a great fan of fish, you still get many earthly choices that include steak, pasta, burgers and sandwiches. And if the food is not enough for you to love this place, the view will win you over. You should definitely give it a try 🙂