Animal Kingdom has it all: nature, adventure, and a whole Pandora world to venture. What's not to like there? Exactly. This is why it's so difficult to put together the top 5 Animal Kingdom attractions! But I did my best to select those 5 attractions and rides that you can't miss when you visit this theme park.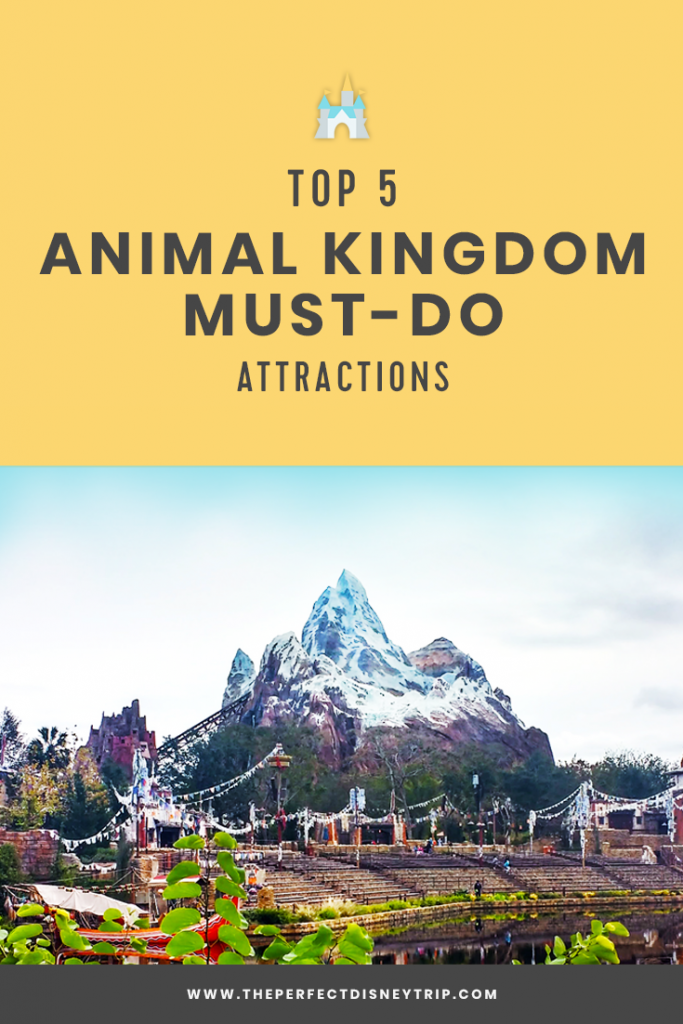 Expedition Everest
There's nothing that can top Expedition Everest. The excitement, the thrill, the Yeti backstory, and the awesome fact that this rollercoaster goes backwards at one point. Seriously, you can't top how amazing this ride is. It's definitely one attraction that screams FastPass+ because you wouldn't want to miss it. It was my first rollercoaster EVER and I still remember how frightened I was when I got there but how excited I was when I was down and wanted to ride it again. It's addictive!
Flight of Passage
Have you ever heard of this movie called Avatar? And the Na'vi people who live in this wonderful Pandora world? Well, they arrived in Animal Kingdom in 2017 and they have taken over the park. Pandora: The World of Avatar is the newest AK land and it's definitely worth a visit. But do you know what you should really do in Pandora? Flight of Passage. Actually, get a FP+ for Flight of Passage or you'll have to do what I did (and don't recommend): wait more than 3 hours to get in this ride. I did it and don't regret it because FoP is one of the most incredible 3D rides ever! You get to be on a Banshee exploring the world while connected to your avatar. So, a piece of advice here: get a FP+!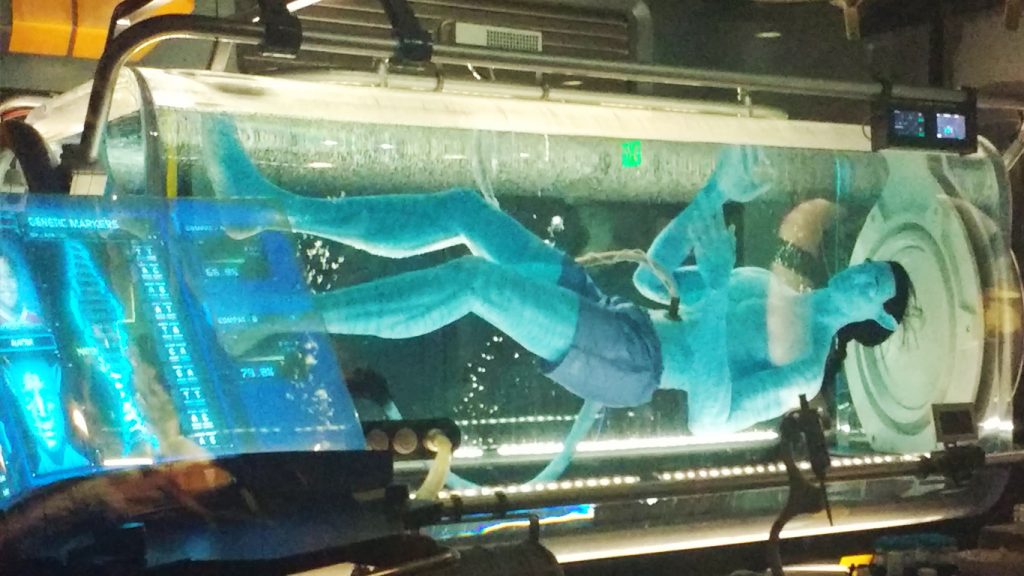 Kilimanjaro Safaris
You don't go to Animal Kingdom and don't do Kilimanjaro Safaris, that's just sooooo wrong. I'm not a great fan of zoos or just going around seeing animals, but this was magnificent. The ride must be around 15 or 20 minutes and you have the chance to experience the African savanna and its wonderful animals in their habitat. It's a spectacular sight and you get to see lions, giraffes and rhinos.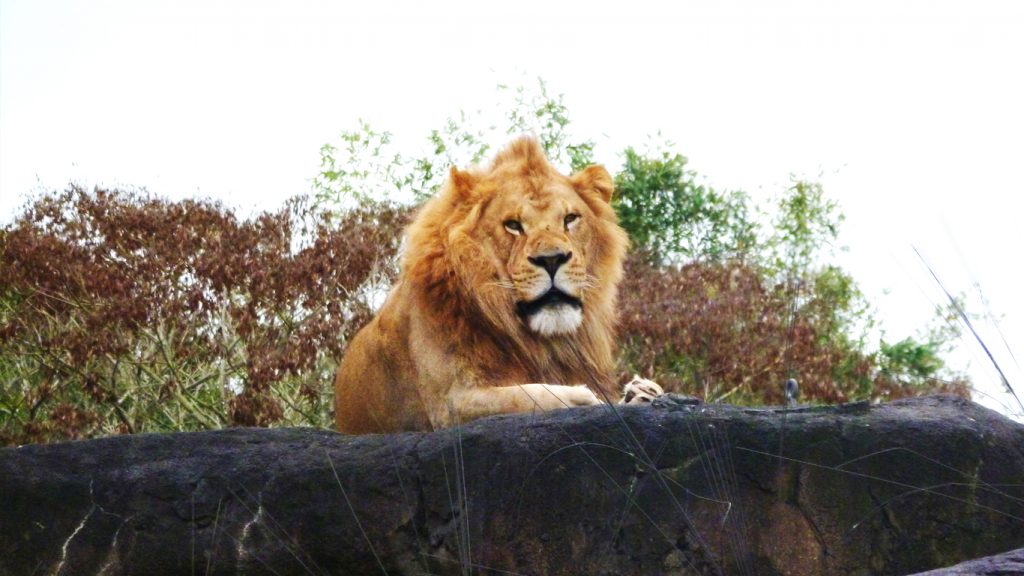 Festival of the Lion King
It's one of the most fun shows in all of Disney World. Festival of the Lion King is not the Broadway show and doesn't want to be that. This is a musical event that includes most of our favorite Lion King songs, some wonderful acrobats and artists, and a bit of audience participation. I strongly recommend going after lunch since it's a great opportunity to get some rest and power up before continuing the fun. Trust me, you don't want to miss it, especially if you love The Lion King as much as I do. As Scar would say, "it's to die for!"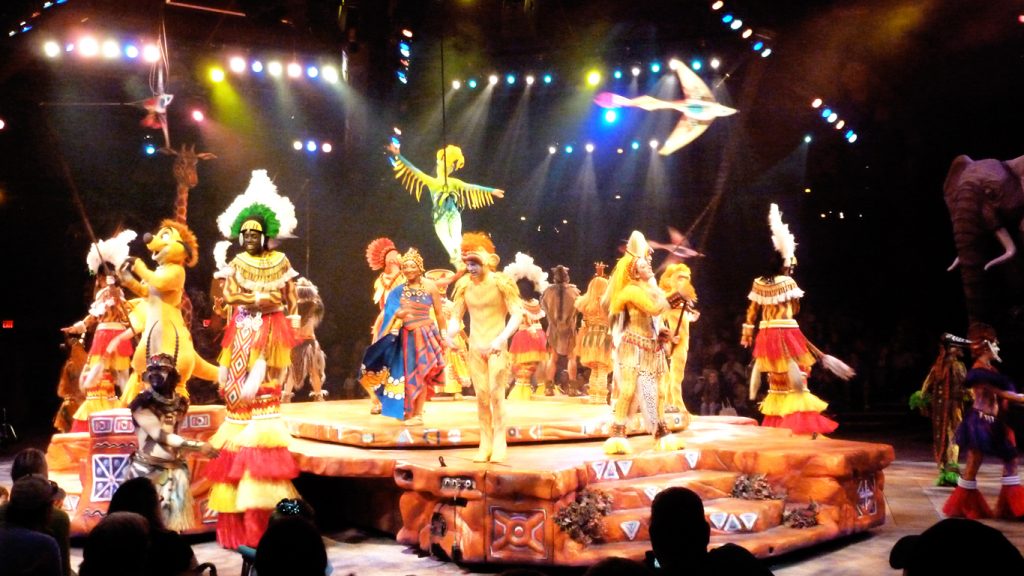 Rivers of Light
Brand new Rivers of Light is just what Animal Kingdom lacked: a night show to say goodbye to the park. It may not be as impressive as Happily Ever After or IllumiNations but it does have its charm. I believe that it's been designed according to what Animal Kingdom offers, which is why it is in my top 5 Animal Kingdom attractions. Rivers of Light fits perfectly with the rest of the rides and attractions in this parks. And it goes without saying that it's a beautiful nighttime show that combines light, music and water perfectly. You may want to get a FP+ to have a better seat, but I wouldn't recommend it because it would block you from getting other fast passes during the day.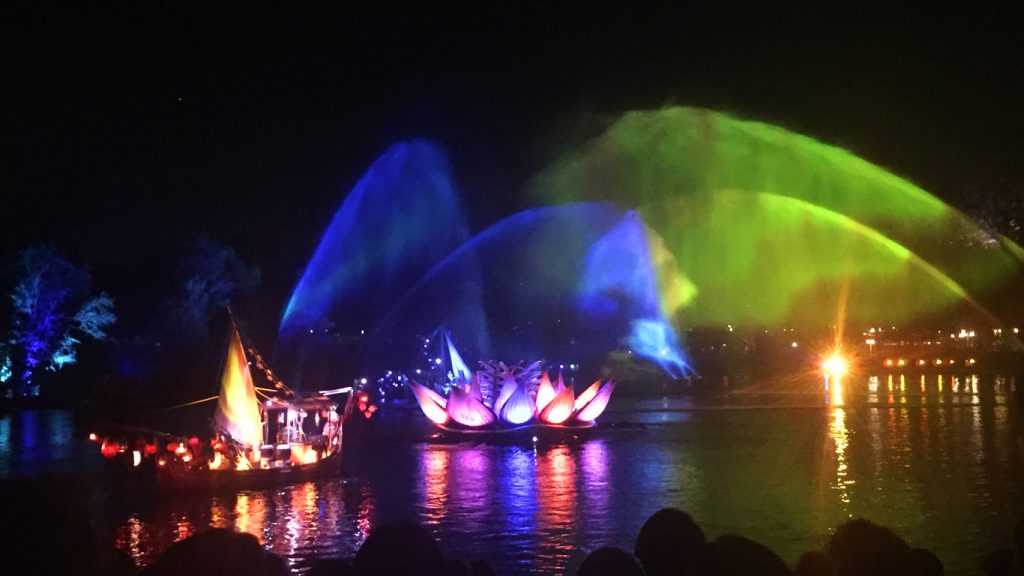 What are your favorite Anmal Kingdom attractions?
Share in the comments 🙂